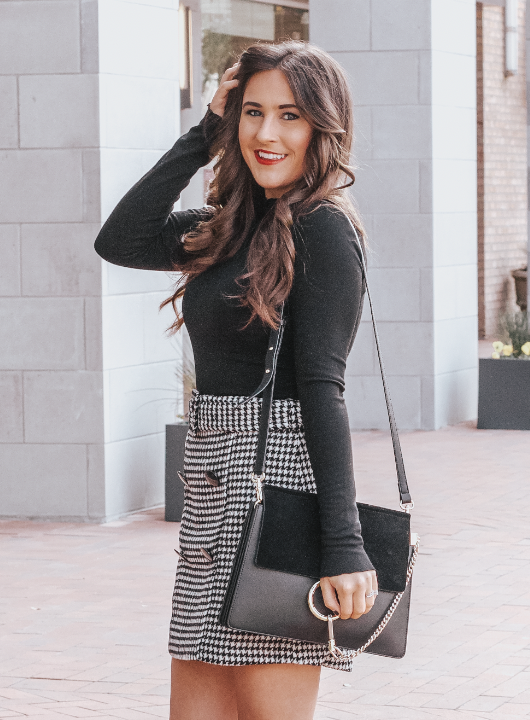 Shop Hillary Cripps is  a fashion & lifestyle blog based in Dallas, Texas. My hope is that through sharing my looks, I will inspire you to with your own wardrobe, allowing you to be the best version of yourself! My blog will be primarily focused on fashion, but I will also be writing about my faith and lifestyle as well!
My Mission: My Mission with Shop Hillary Cripps is to help YOU by providing insight on all things fashion, lifestyle and more, especially when it comes to  online shopping and styling your outfits. I hope to advise on when to invest on nicer pieces of your wardrobe and when to cut out some costs. At the very least, I hope that I encourage you to be confident in yourself and find your own true style!
I also hope to share with you about my lifestyle and faith. I love sharing random tips and tricks with you all in all areas of my life – not just fashion! Have an idea of something you want me to write about? Leave me a comment! I'd love to hear ideas from YOU!
So, the question you may be asking… "Why?"
For as long as I can remember, I absolutely loved to shop (especially for clothes). I still remember perfectly going on a "shopping spree" with my mom to Limited Too (yes, I'm talking about age 10 or so)  and getting new clothes including a pleated "cheerleading" skirt that I wore that same evening and did cartwheels in my living room in all night resulting in crutches. Okay, back to the point! Fast forward MANY shopping trips with my mom to a now soon-to-be freshmen in college when I had no idea what I wanted to study. All I knew for sure was that I adored the fashion industry, so why not choose fashion merchandising? I absolutely loved studying fashion, but as it came time to graduate, I had found a new passion of mine that I wanted to pursue. Teaching. After volunteering and working at my church throughout college, I quickly realized I had another gift that I felt called to continue my education for and decided to get my Master's in Early Childhood Education.
For so long I have admired many fashion bloggers via Instagram and LIKEtoKNOW.it and figured why not start my own? People are asking me all the time where I get my clothes and how I style my wardrobe, so now here I am to share it with the world!
What to Know About Hillary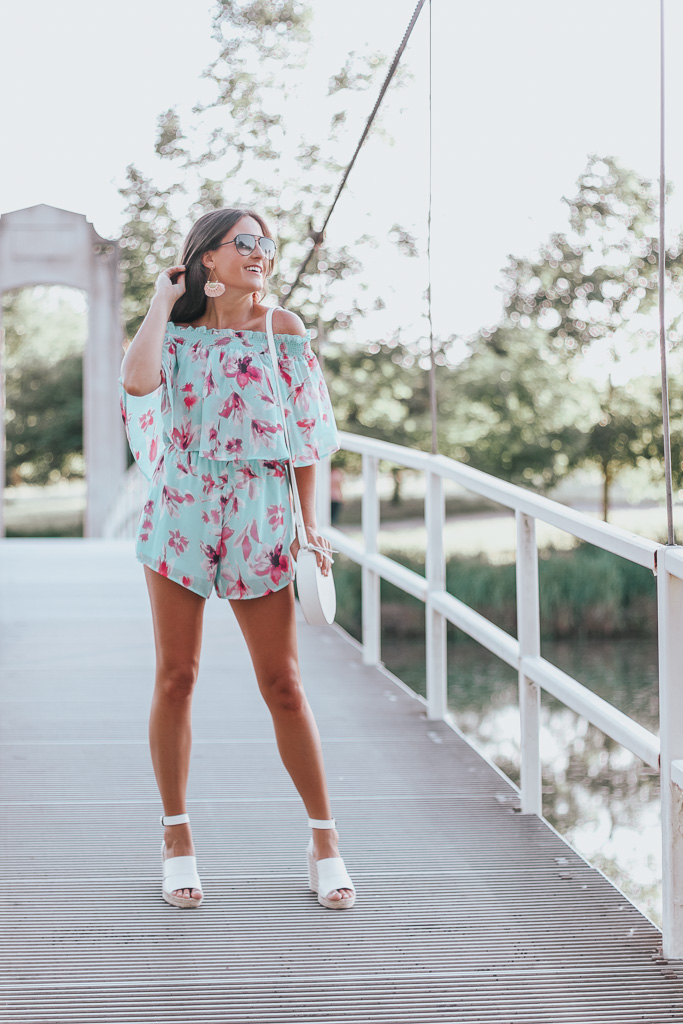 Most importantly, I am a believer in Jesus Christ. I am putting my full trust in God through this journey. My prayer is that through this new adventure, I glorify God in all that I do.
Although I was born in Laguna Beach, California (I love saying that), my family moved to St. Louis, MO when I was 2 and grew up there! My husband and I moved to Dallas in the Fall of 2018 for his job and we absolutely love it!  I am the youngest of two. My older brother works on a thoroughbred race horse facility in Lexington, KY with his wife.
I met my husband, Cody, in October of 2015. He was living in Houston, TX at the time. After "Facetiming" each other every night and dating long distance for a few months (yuck), he moved to STL a few months later. Cody proposed in July 2016 in Forest Park and we were married soon after in March of 2017 in Graham Chapel at Washington University in St. Louis with a reception at Old Warson Country Club! He is my better half in every way and I do not deserve him! More on this subject later but I can't say it enough… Ladies, DO NOT SETTLE! (Okay, rant over… for now, at least 🙂 ).
That's just a little about me for now! Feel free to explore around the blog to learn more!